Comforting Pets with Separation Anxiety
Whenever you spend extra time at home, your pet may be the happiest member of the household. While the height of the pandemic was a great time to strengthen that bond, it's important to remember life does change, and schedules will be filled again with activities outside the home. This transition may leave your pet confused, sad, or anxious. There are a variety of strategies you can use to help ease their anxiety.
Create a Routine
Family pets benefit from routines just as much as their parents and children. Leaving and returning at the same time every day helps your four-legged family members adjust to the changes they're experiencing.

Schedule Time for Play & Exercise
Schedule daily play times for your cat or dog. Taking your dog for a walk or playing an interactive game with your cat before you leave is another calming strategy. After exercise, pets are usually ready for a nap, which creates the perfect segue for you to walk out.
Provide Some Background Noise
Playing music, leaving the TV on and even turning on an audiobook or podcast can provide your pet with some engagement and distraction. Plus, the sound of other human voices can make pets feel less alone.
Try Stimulating Puzzles & Games
Puzzle feeders are a great way to reduce anxiety and keep your pet mentally stimulated. Pour half of their recommended daily amount of food into the puzzle feeder each morning. Your dog will spend the day busy and engaged, which can ease feelings of anxiety.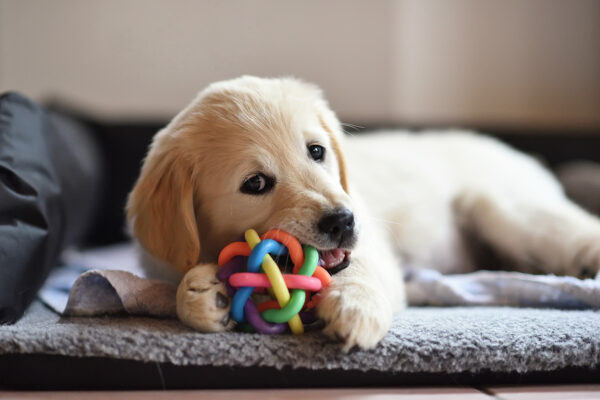 Source
What Happens Now? Preparing Your Pet for Life After COVID-19 is written by Animal League America for www.animalleague.org